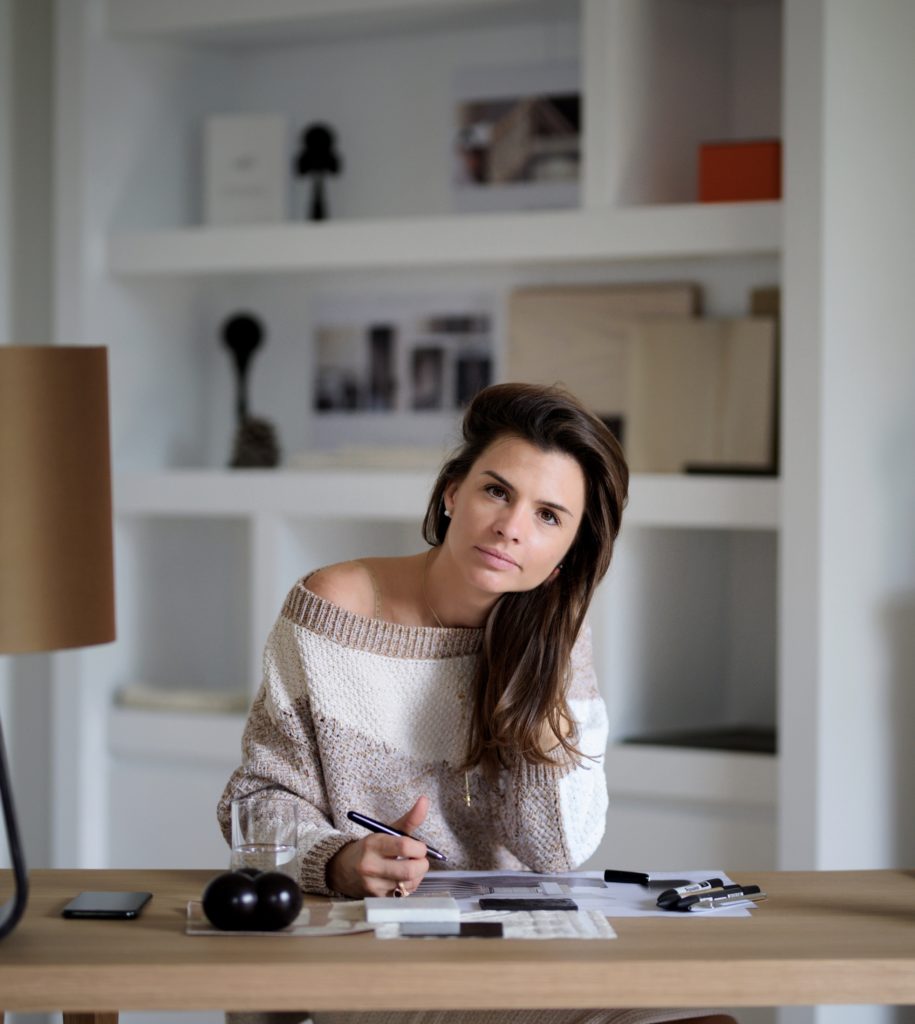 Parisian stylist and interior designer Marie Goy has worked with some of the most prestigious designers before setting up her own practice.

Marie's eye for proportions, naturally creates timeless interiors with a precious sobriety. Attracted by any form of art as an expression of creativity, Marie Goy draws furniture, lighting, objects and accessories. For some of her clients, she has been commissioned for all things from art work to fabric design.
In more recent years her passion for creativity has also seen her successfully explore styling and photography.
« From a very early age my passion was art & textiles. After completing a Bachelor of Art at Boulle school in Paris I ended up working for one of the most admired architects; Christian Liaigre. From him I learnt not to follow trends, I only follow my instinct and create from the space.
Depending on the history or the client background, I love that a building tells its own story. »